PIANOS BOLDUC, EXCLUSIVE DISTRIBUTOR OF STEINWAY & SONS, BOSTON AND ESSEX PIANOS, IS THE CONFIRMED LEADER IN RETAIL SALES
The company has world-renowned expertise in piano repair and full restoration in Canada and abroad.
We are also the manufacturer of white spruce soundboards and Canadian maple pinblocks, and are renowned throughout the world for our quality components and piano restoration workshop.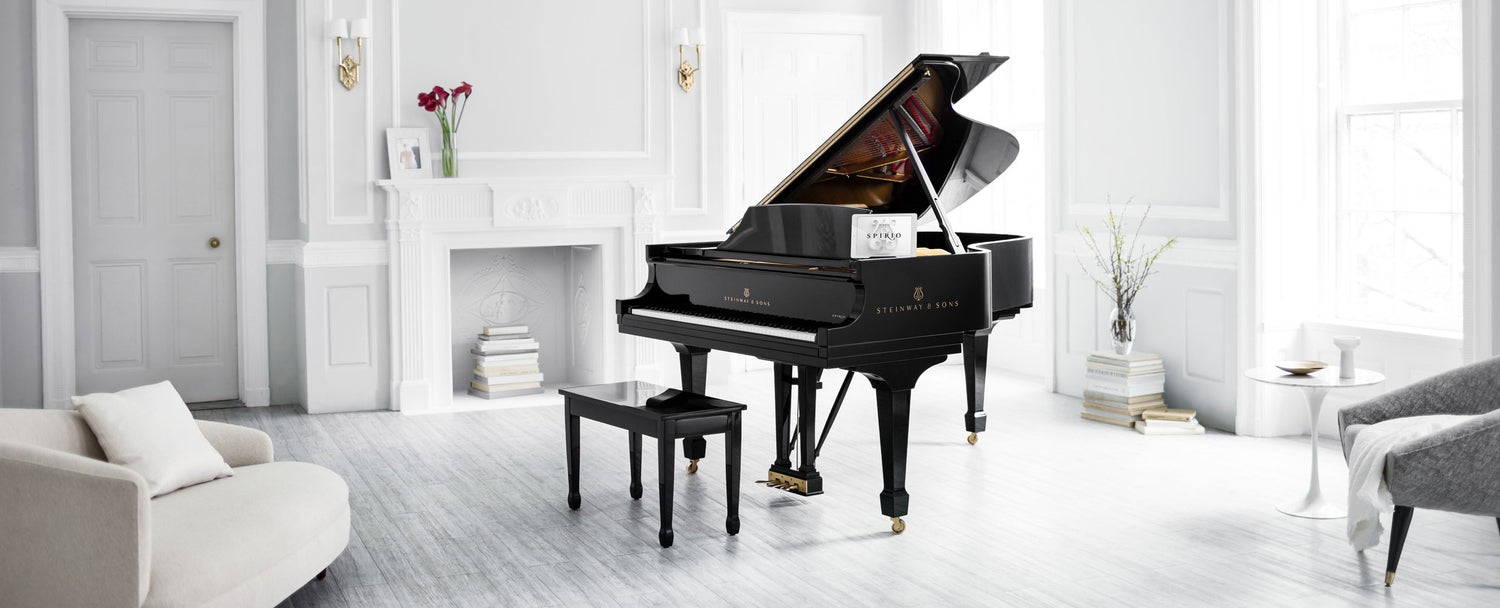 EXPERIENCE SPIRIO
UN CHEF-D'ŒUVRE D'ARTISANAT ET DE TECHNOLOGIE.

STEINWAY SPIRIO, le premier piano à queue STEINWAY & SONS doté d'un Système de Reproduction Haute Définition, est un chef-d'œuvre d'art et de technologie. Vous avez désormais la possibilité de transformer votre intérieur en une salle de concert et d'écouter les plus grands pianistes depuis chez vous et en acoustique.