commitment to excellence
The ESSEX incorporates STEINWAY & SONS' latest design specifications and engineering standards, as well as the STEINWAY commitment to excellence developed over 160 years of quality craftsmanship. Every ESSEX instrument is inspected by a team of highly experienced STEINWAY & SONS technicians before it leaves the factory.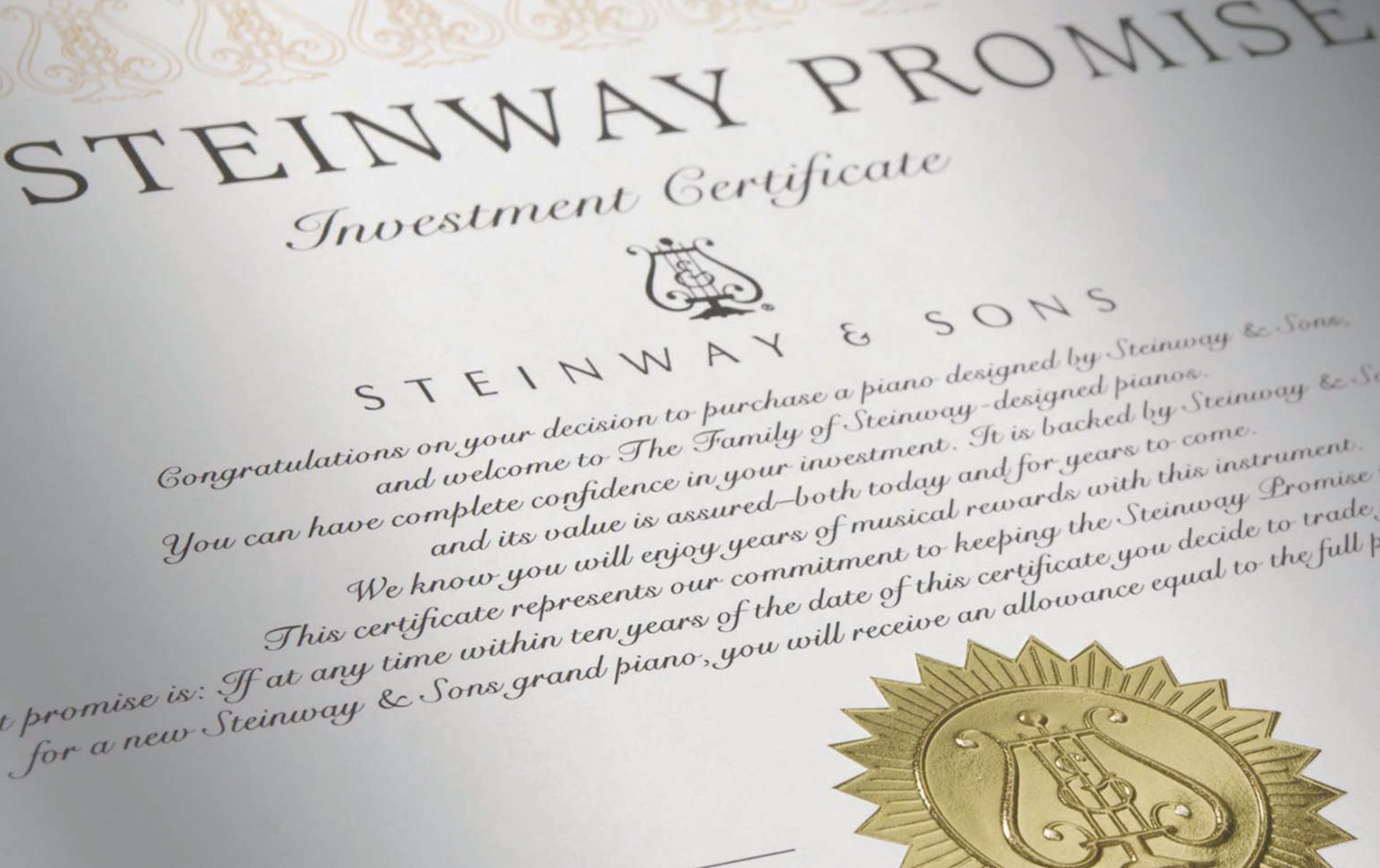 DESIGNED BY STEINWAY & SONS
Designed by STEINWAY & SONS in collaboration with renowned furniture designer William Faber, the ESSEX has been created as a tribute to the idea that beautiful piano styles and finishes should be possible in every price range.
Pianos Bolduc, unparalleled expertise!
Buying a new piano is an important expenditure, so it is essential that the instrument meet your needs, your aesthetic requirements, and that the price respects your budget. With over 40 years of experience in the field, we have the necessary skills to assist you in making this important decision.
Consult the different models by Essex