The Spirio, by Steinway & Sons brings the past and present to life
Pianos Bolduc is proud to present the high-end and high-tech Steinway & Sons Spirio grand piano capable of reproducing music of the present and the past with incredible accuracy.
This piano goes beyond an updated piano player. It can capture the most subtle nuances produced by the keyboard, pedals, hammers and strings, all of which provide the varying accents and rhythmic shifts occurring in a performance. The name Spirio is derived from the Latin verb spirare, which means breathing or living, and by extension the very soul and poetic inspiration that inhabits it. This instrument delivers something that approaches the very essence of musical interpretation like never before.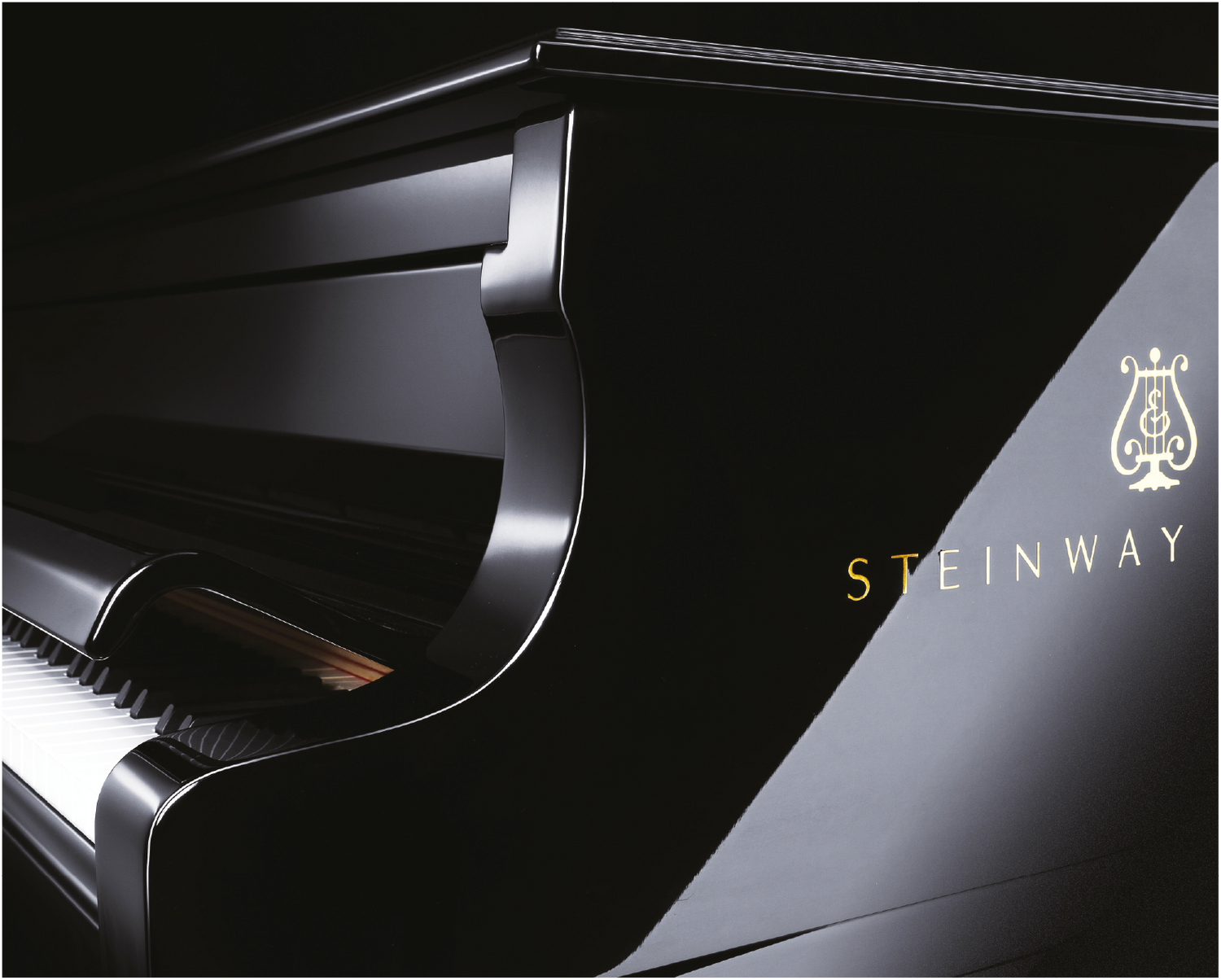 At first glance, the Spirio looks like any other Steinway grand.
The one visible difference is the electrical wire beneath that drives its carefully concealed sound reproduction system. There is such great attention given to the instrument's sound that every model of a given line is as good as the other.. In sum, the builders wanted nothing less than a piano that would just be as easy and pleasant to play as any Steinway grand. As a state-of-the-art instrument, the Spirio is offered in models M (5'7"), B (6'11") B r, D (9′) and D r. The Spirio is firstly addressed to music lovers and pianists. But it also has significant interest for high-level music institutions. The r version can reproduce with great precision the interpretation of the student or the teacher and thus becomes an inestimable tool for advanced education.
Avant-garde technologies
Spirio's technological wizardry relies on a patented software system that measures hammer speeds by distinguishing 1,020 different dynamic levels on the basis of a sampling rate of 800 per second. What's more, it can detect 256 actions on both loud and damper pedals using a sampling rate of 100/second. Sonic reproduction is ensured through solenoid conductor spools attached to the pedals and strings.
This technology is the result of a partnership between Steinway & Sons and Wayne Stahnke, a specialist in automated pianos.
A tailor-made application to accompany the pianist's play and rebroadcast it
The piano comes with an iPad and a built-in app that allows the user to access an online library of 3,500 pieces, with four new hours of selections added on a monthly basis.
Several artists have been invited by Steinway to expand the library with their own performances, most notably Yuja Wang, Olga Kern and Pascal Roger in the classics and Jason Moran, Bill Charlap and David Benoit for jazz and more popular music.
Spirio's library, however, is not limited to pieces recorded directly on the instrument.
Also included are more historical interpretations, cut years before the appearance of these new technologies. Company technicians are deeply involved in the task of converting vintage recordings into Spirio performances, and with surprising results. Among other gems is the 1929 rendition of Rimsky-Korsakov's Flight of the Bumblebee by Rachmaninoff, an interpretation that we find drier and stiffer than Olga Kern's much brezier one. Of similar vintage is George Gershwin playing his own number, I Got Rhythm, c.1931.
A must-hear is Vladimir Horowitz's final recital in 1987. It is a sight to behold to see the keyboard move in ways that capture so faithfully the smallest gestures of those who have graced the instrument with their touches of genius.
At last count, the Spirio library includes, 1,800 pianists in both historical recordings and modern-day performances made on the instrument itself.
Also worth noting, the app also has a volume control, enabling the user to hear a performance at its full level, or lower, as background music. In the latter case, sounds originally played piano or pianissimo are not at all muffled or cut off, only the louder ones are reduced accordingly.
These new technologies open new avenues as well.
They give music lovers the chance to experience great interpretations at home in an unmediated way. Professionals and students can also benefit. Such a direct and clear visual experience will be of great assistance to those wishing to hone their skills as performers.
Consult the different Spirio models by Steinway & Sons